Love picture books? Love drawing? Ever wondering what being a professional illustrator is like? Check out these '10 Quick Questions' with Miss Bobby-Socks and the Giant Ball of String and Miss Bobby-Socks and the Rainbow illustrator, Gail Yerril.

Gail Yerrill is a professional illustrator who has been drawing ever since she can remember. She loves experimenting with techniques, colour and texture, and her work is gorgeous, quirky and fun.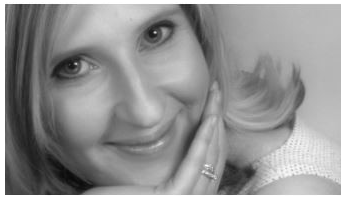 Since leaving University in 1998 with a Bachelor of Arts (Hons) in Two Dimensional Design, her work has appeared on greetings cards, wrap, children's books, mugs, bags, magazines and on TV. Gail lives in England with her husband and two children.
Why did you start illustrating children's books?
I've always loved stories and love putting a visual interpretation to words.
Who is your favourite Miss Bobby-Socks & Friends character and why?
Teddy Legs, because he is so cute and is always trying to keep up with his little legs!
What is a typical illustrating day?
I get my kids off to school, have a cup of coffee and check my emails, then I start working on whatever I am doing. I listen to the radio or if I want to create an ambiance for the book I am working on I choose music that puts me in the right mood!
Do you have a favourite place to create and illustrate?
I love working in my dining room so I can look out into the garden, but I do have a studio, too.
How do you make a finished illustration?
I always start by sketching in pencil then when I am happy with the character drawings I colour them up using watercolours mainly. Sometimes I use mixed media and Photoshop as creative tools. Roughs are made of the page book, then once approved by the author or publisher, these are coloured.
What's your favourite thing about being an illustrator/artist?
Getting to do what you love every day!
If you couldn't be an artist, what would you be?
A difficult one - either a nurse or a geologist!
What advice would you give to an aspiring illustrator?
Draw every day and keep going, it's not an easy occupation but very rewarding.
What is your all-time favourite children's book you didn't illustrate?
I love so many! But I love Beatrix Potter, and Anita Jeram's 'Guess How Much I Love You'.
Other than children's books, what artwork and illustration do you do?
I have an agent called Advocate - Art where I sell illustrations for greetings cards, licencing and get work on books. I also have a small online shop where I sell prints, personalised paintings and handmade bits and bobs.
Find out more about Gail at
www.gailyerrill.com
or on
Facebook at The Illustration Garden
.


​Many thanks to Gail Yerrill for providing this interview